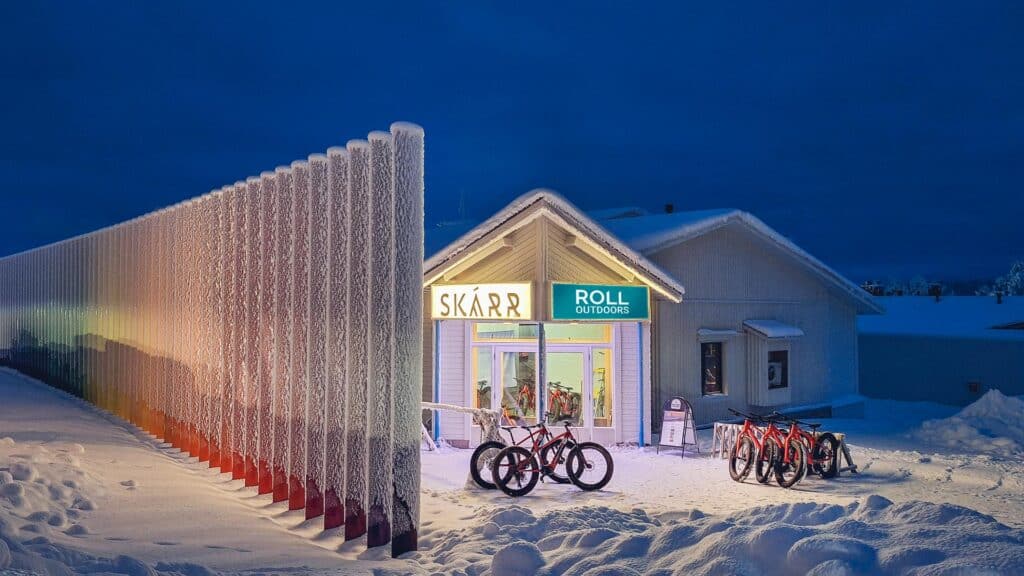 Note! We have moved to Saariselkä village. New rental shop address is Saariseläntie 3.
Mountain bike rental and guided bike tours - Saariselkä, Kiilopää
OPENING HOURS
Monday – Sunday: from 10am to 5pm
Exceptions:
Nov 18 – Nov 19 Closed
Nov 25 – Nov 26 Closed
Dec 2 – Dec 3 Closed
Dec 9 – Dec 10 Closed
Mountainbike rental and guided bike tours - Saariselkä, Kiilopää
Interested in mountainbiking in the nature of Saariselkä? Come to do mountain biking to Saariselkä to the unique scenery of the Urho Kekkonen National Park. Here you can get in the middle of Lapland magic and enjoy of region's many holiday services.
Almost at the doorstep of our rental shop in Saariselkä, you will find the most incredible and exciting bike trails in the area, for beginners and long-time cyclists alike. There is plenty to ride for a whole week, check out the biking routes and see yourself.
Rent a bike for your Saariselkä holiday online – easily and at a low price for the period you need. From us you get also the best guided mtb tours in Saariselkä to Kiilopää awesome fell nature. Our experienced guides make your bike tour even better as you need only to focus on enjoying!
Check out our rental shop fleet including e-mtbs, e-fatbikes and normal fatbikes as well mountain bikes for adult and children.
In our Saariselkä bike rental shop you will find both electric and non-electric fatbikes and in the summer season also full-suspension electric mountain bikes.
The rental shop's selection includes top bikes, such as. Scott Strike e-ride full-suspension electric mountain bikes, carbon fibre Canyon Dude fat bikes or Rockmachine Avalance E90 electric fatbikes.
Products are limited and we recommend booking in advance!
Book your bikes easily below or contact us by phone 0400 188 261 or email saariselka@rolloutdoors.com.
If you need guidance in choosing the right bike for you, just drop us a line, send us a message or come by and we'll be happy to help you!
We accept the following sports benefits as payment!

Other services in Saariselkä
Saariselkä is its own little paradise aside the fells of the Urho Kekkonen National Park. Our rental shop is conveniently located in the middle of the best Saariselkä services, as well as mountain bike trails and cross country skiing tracks. The area offers year-round outdoor activities and our full-service shop is at the heart of it all.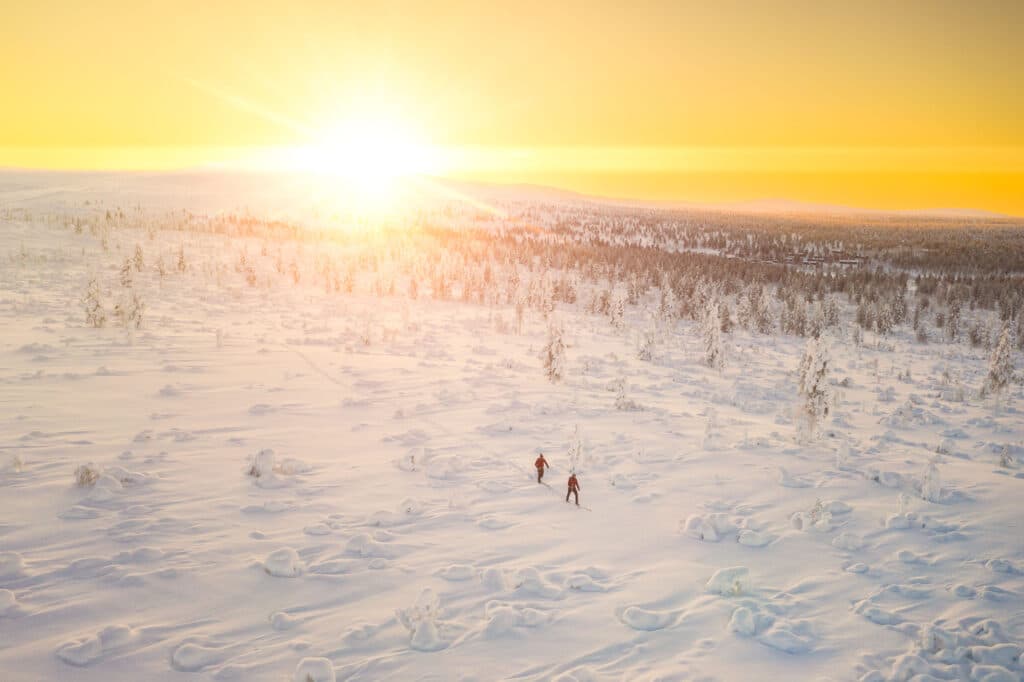 Unique Saariselkä offers the most unforgettable biking experiences
With Roll Outdoors, you get a versatile cycling experience in Saariselkä easily from one address. Lapland's stunning open fell landscapes and magical evergreen forests offer unforgettable cycling experiences in summer and winter for everyone, regardless of age, size or skill level.
The National Park's breathtaking landscapes are varied and offer incredible experiences. These routes take you biking in middle of a forest, by lakes and rivers, through creeks, in slopes and even on tops of the fells. At the end of a day of outdoor activities, the local restaurants and the Saariselkä Spa are guaranteed to make people happy all year round!
5 reasons to choose Roll Outdoors bike rental, Saariselkä
We love mountain biking – and we want to give you great moments with big heart and big emotions in Saariselkä.
A wide and high-quality range of serviced rental bikes: mountain bikes, fatbikes, electric bikes, etc.
Our friendly people at the rental shop will help you both with the bike and with the routes.
On guided tours, our professional guides will take care of you and your best possible experience.
Renting a bike is quick and easy – just do it now from below.
Do you have any questions about bike rental in Saariselkä or our guided tours? Perhaps you need more information about fatbikes or our mountain bikes? Contact us and we will be happy to help you with all your bike rental needs.
Telephone: 0400 188 261
Email: saariselka@rolloutdoors.com