It's all about providing fun on the trails by real mountain bikers
Hello! We are mountain bikers from Rovaniemi and we are operating MTB-tours in Scandinavian Lapland.
Goal number one: We want to see you smiling on the bike in the middle of arctic nature and the cleanest air on the planet. As our customer, you are our riding buddy and we love to help you to get the best highlights of your trip.
Our guided mountain biking tours are suitable from beginners to advanced riders.
Who we are
Roll Outdoors is a small privately owned "garage-company" founded by two local mountain bikers. Two dads, who decided to quit their designer careers and start to design a new future outdoors for themselves and their families. Hundreds of cups of coffee later, the guys and the families are left, but every morning we wake up to help you to get on a bike. So far one of the kids is helping with tour guiding, one is serving bikes, and two youngster gangsters are concentrated on producing their own mountain biking videos on YouTube 🙂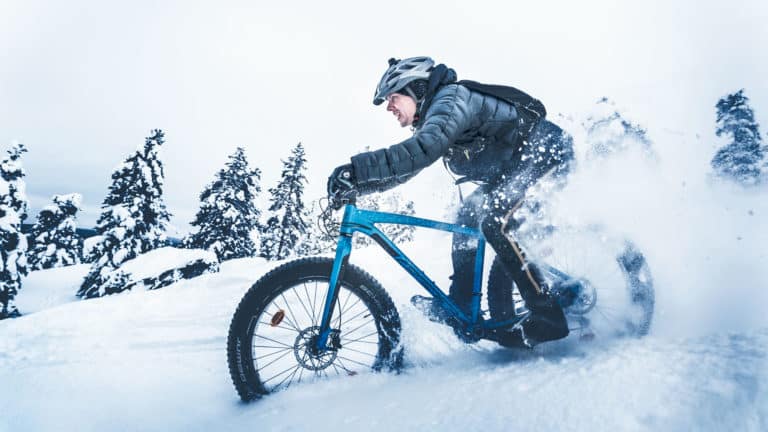 Heikki Stöckell, CO-founder of Roll Outdoors is a pure cyclist, passionate nature lover and pre-life industrial designer. After ten years of snowmobile design, Heikki was ready to take a new step in his life. Head guide and winter trail builder can be seen on the trails with our customers or his own kids when not on duty. Sometimes on snowy days lost in steep and snowy forests of Luosto fell taking deep powder turns with telemark skis.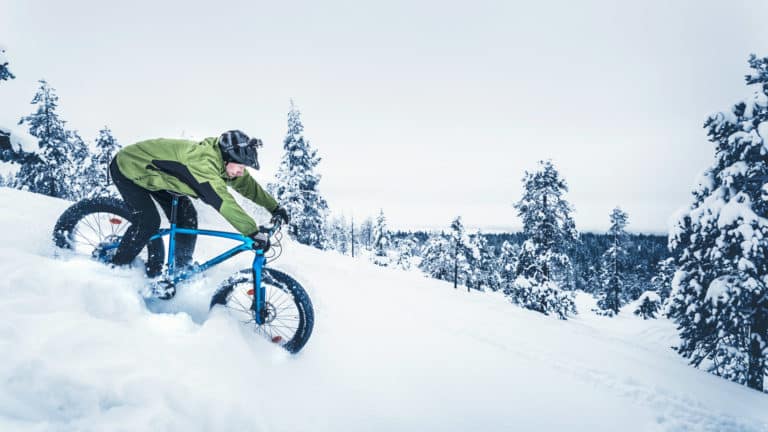 Johannes Perkkiö, the other CO-founder, was also educated as an industrial designer. He also worked as a CEO in an accommodation branch in Sweden, a photographer and marketing guy in one of the leading marketing agencies in Finland. Johannes hates skis, but loves cameras. This extreme all-rounder is standing behind the camera on one day and riding in front of it the other. Family-guy-snowboarder can also be seen on his laptop writing, editing, publishing and whenever it comes to sales and marketing. The man mostly behind the customer service emails.
The location. Rovaniemi, Lapland, Finland
Rovaniemi is an exotic city in northern Scandinavia. It's the capital of Lapland; the best area for mountain biking in Finland. 66°33′46.1″ Arctic circle, summer midnight sun and snowy winter with mystic polar night set to the aurora borealis. The heart of Finnish Lapland is the home of… that guy you've maybe seen at Christmas when you were once a child. If you want to feel like a child once again, Rovaniemi the place for it. It's a small city surrounded by amazing terrain, full of hills, rivers and swamps make it perfect place to have a mountain biking holiday. All necessary services are available in the city centre and peaceful nature can be found just nearby.