Rental serial card
Mountain biking ???? It's so nice that after one time you need to do it again and again!
You have the right to get addicted to it! Buy Roll Outdoors serial card and rent a bike four times for 2-3 hours. And you even save 100 €!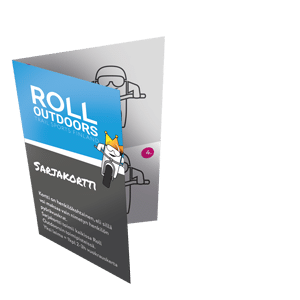 Serial card costs only  140 € (incl. vat  24 %).
The best thing about it is that serial card is valid in all our rental shops from Helsinki to Kiilopää, Lapland.   You an buy your serial card also with exercise benefits – Smartum and Epassi also in webshop. Other benefits you can use in our shops, on the spot.
Roll Outdoors serial card is valid for one year from the date of purchase and it is personal.
Buy serial card in webshop