Scenic summer ride for beginners
ROLL OUTDOORS – SUMMER TOUR
Looking for an easy and just a little bit sporty activity to do in Rovaniemi?
Take a ride on electric assisted fatbikes to the top of the Ounasvaara hill!
SPECS
Product description
Do you want to see the best views around Rovaniemi and get an easy summer mountainbiking experience of a lifetime? Join a ride on electric assisted fatbikes to the top of Ounasvaara hill through the forests of Ounasvaara.
This trip is perfect for people new to mountain biking. As long as you can pedal a normal bike, you are ready to enjoy this trip! Our special e-fatbikes make even uphill riding easy and fun!
We'll start the trip from Hostel Cafe Koti. In just few minutes we arrive to silent forest of Ounasvaara. We bike to the top of the hill and back to the city center in the forest roads and trails. The required skill level can be adjusted according to your biking skills from an easy-going cycling road to a narrow single track trail.
Book now!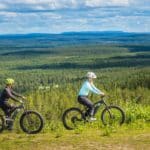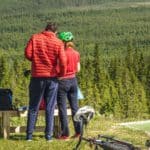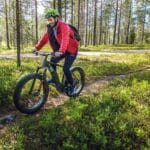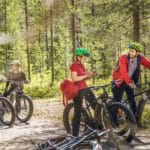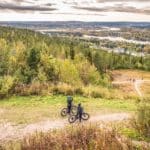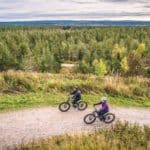 Available Days
Monday - Saturday
WHAT'S INCLUDED?
Guidance in a small group, high quality mountain bike and protective mountain biking helmet.
EXCLUSIONS
Personal travel and medical insurance. Riding bikes is not really dangerous, but we still recommend to have a personal insurance for possible accidents.
PLEASE NOTE
We ride in almost any weather, but in a case of really unrideable weather conditions, Roll Outdoors reserves the right to make changes to the programs, price and duration.