Rental- and bike services in Fiskars Village
Welcome to experience Fiskars Village Outdoor possibilities by bike or from nearby waters. Our shop is located in the middle of the village next to Paja-Square (Paja-Aukio) in an old flagpole factory. From there it takes only a few minutes to the magnificent and marked mountain biking trails which will continue to be developed and maintained together with Flowriders Ry.
Store services:
Canyon bike rental

Guided tours for groups and companies recreational days

Quick bike services

Possibility to wash your bike

In the future other outdoor services and activities
Rental bookings, availability and prices

Routes
At the Fiskars, there is a mountain biking route for every shredder from any experience level. Route maps and more detailed route descriptions can be found here: fiskarsvillagetrailcenter.fi
Rental shop and starting points of the routes.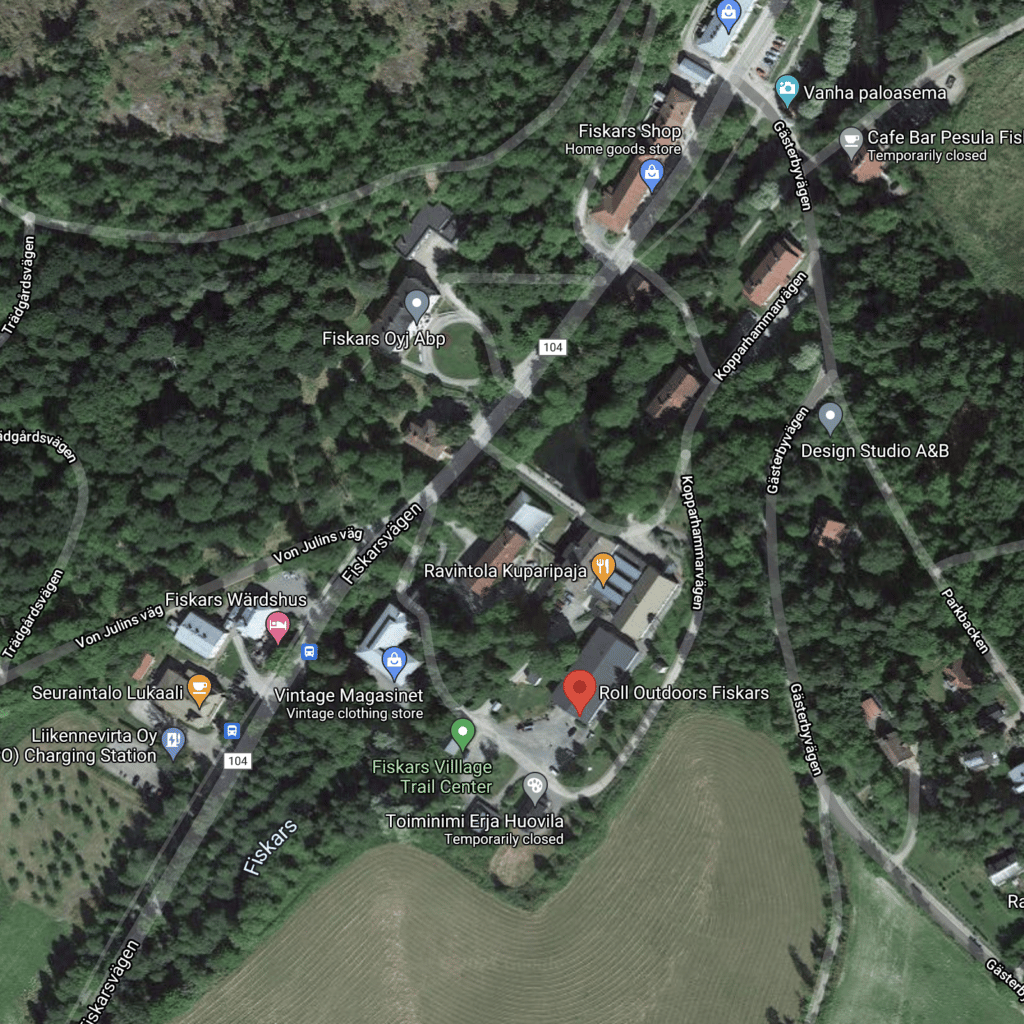 Opening hours:
Winter season:
November: Fiskars village trail center trails and rental shop is in maintenance break exept 4.11. and 13-14.11 weekends (open 10.00-16.00). Guided tours can be booked normally.
Rest of winter season: We will publish rest of the winters opening hours in the end of November. In case you would like to book rides for December/January/February already, please contact us via email fiskars@rolloutdoors.com.
What is Fiskars?
Fiskars Ironworks was founded in 1649 by Peter Thorwöste, when Queen Christina of Sweden granted the Dutch businessman a privilege to manufacture cast iron and forged products, with the exception of cannon. 
These days Fiskars has been the home and workplace and source of inspiration of skillful artisans for three decades already. The local crafts, design, art, and magnificent natural surroundings make Fiskars Village a place like no other.
During the last five years, Fiskars Village Trail Center and their mountain biking routes have served every year an increasing number of happy mountain bikers on southern Finlands best routes and trails.
Fiskars Village also works as a host for Finlands most notable bike industry expo – Fiskars Village Bike Expo